In one day, a family could lose all they have – their homes, their money, and their families. These brave women fought for their lives and the lives of others. For this year's International Refugee Day, we are bringing you a blog about our top three famous female refugees that used their positions to change (and are still changing) the world.
Madeleine Albright – Champion of democracy and human rights
She was born in 1937., as Marie Jana Korbelova, in Prague, Czechoslovakia. Her family lived under Nazi occupation and then communism. First, she had to run from Hitler, and then she had to run from Stalin. That situation probably shaped her into the woman she was and how she led her life. She was proud to be a female refugee and knew firsthand how brutal autocracy is. She was passionate about democracy and human rights.
"I so believe we are all the same and we want to be able to make decisions about our own lives. The only way to do that is through democracy." – says Madeleine.
In the 1970s, she entered Democratic politics, worked for President Carter's National Security Council staff and later became a professor of International Affairs at Georgetown University, focused on the Soviet Union. Bill Clinton named her the ambassador to the United Nations, and in 1997., she became the Country's first female Secretary of State.
Bill Clinton said she was the right choice because she represented America's best possible future – she was an immigrant, a refugee, an American citizen, and a great teacher.
She later formed Albright Institute for Global Affairs at her alma mater Wellesley College, with an aim to lift and support the next generation of women. That was just one of many beautiful aspects of her.
"I taught my girls in class to interrupt. As a woman working my way up in the government, I found that women often wait too long in meetings to make their views known. All of a sudden, some man says whatever it is that you were going to say, and everybody thinks it's brilliant."

Madeleine Albright
Although she was successful, she says she wasn't very funny at a young age. Her humor grew as she grew older. I will finish the story of Madeleine Albright with her statement that made her audience laugh but also sent an important message:
"Just remember, there's a special place in hell for women who don't help each other."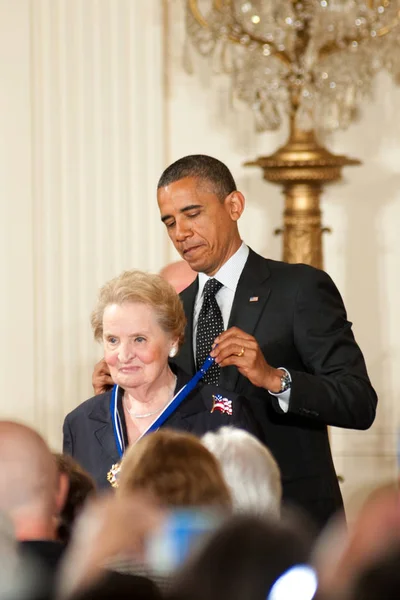 Gloria Estefan – Sound of the refugees
Although she was born in Cuba, Gloria Estefan did not grow up there. Her father brought her and her family to America, in search of freedom, due to the Cuban revolution.
She was among many female refugees in the United States, but she made an impact with her music. Gloria met Emilio Estefan (her husband today) and was later asked to join the band. She broke down barriers and established Latin music in the 1980s. The song that led her to the stars was "Conga" in 1985. To this day, she has sold millions of records worldwide.
Because of that, it is not a surprise that she won a Presidential Medal of Freedom from President Barack Obama in 2015.
The most important lesson that she learned throughout her life, but also having her mother as a role model, is that there was nothing a woman could not do. Gloria is a true inspiration for women who want to follow their dreams, especially female refugees.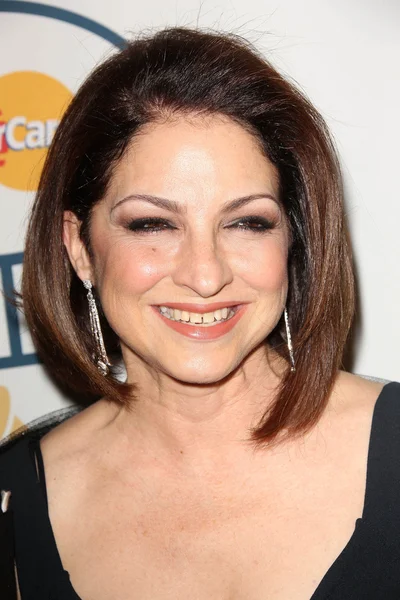 Alek Wek – Out of it, but not out of me
Alek was born in a small town called South Sudan, a landlocked country in Central Africa. She loved and praised her hometown until, when she turned 7 or 8, the Civil war began. She got used to the bullet noises and war terror and quickly realized that this was a wake-up call and that she must get out of there.
She moved to England, where she was discovered and asked if she wanted to be a model. Her life changed at that moment.
Becoming a successful and well-known supermodel, she got a chance to give meaning to what is important – the safety of refugees and raising awareness about their fundamental problems.
"I truly believe that we are here as human beings to look after another human beings." – Alek says.
She also believed in the young people of Africa and thought that, although they lost their homes, they didn't have to lose their future. Alek is an active supporter of UNHCR (The UN Refugee Agency) and emphasizes the importance of education for young people.
"You can lose almost everything, but you can never lose your knowledge." – claims Alek.
This woman represents hope for every refugee out there and for every female battling her worth due to the defined standards of beauty. She opened up the possibilities of what fashion is and could look like.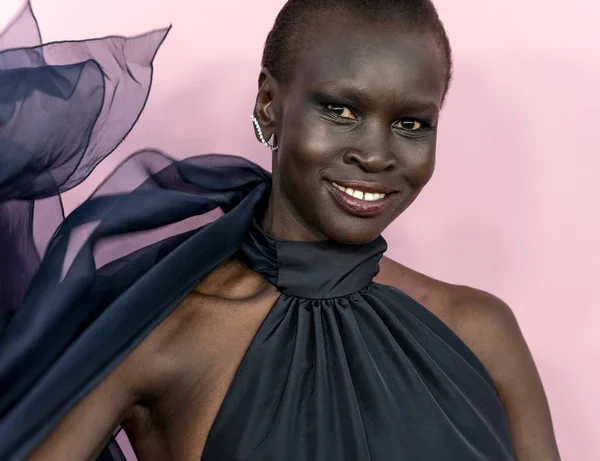 These three women made bold changes in how people think nowadays. We hope these female refugees inspired you to be the best version of yourself, to be brave, and achieve your goals – no matter how big they are.
Want to read more about gender equality? Visit our website and follow us on Facebook.